Community
Cathedral of the Good Shepherd
The overaching objective of the project was to retain the dignity and beautify of the historic Mother church and her buildings. The term "noble simplicity" was upheld by retaining its use as a church, and creating a welcoming space for people from all walks of life.

Architects 61 donated the firm's full architectural consultancy services. The waived cost of the fees were redirected towards restoration works of the development. The Cathedral of the Good Shepherd received the Architectural Heritage Awards for Restoration by the Urban Redevelopment Authority in 2017.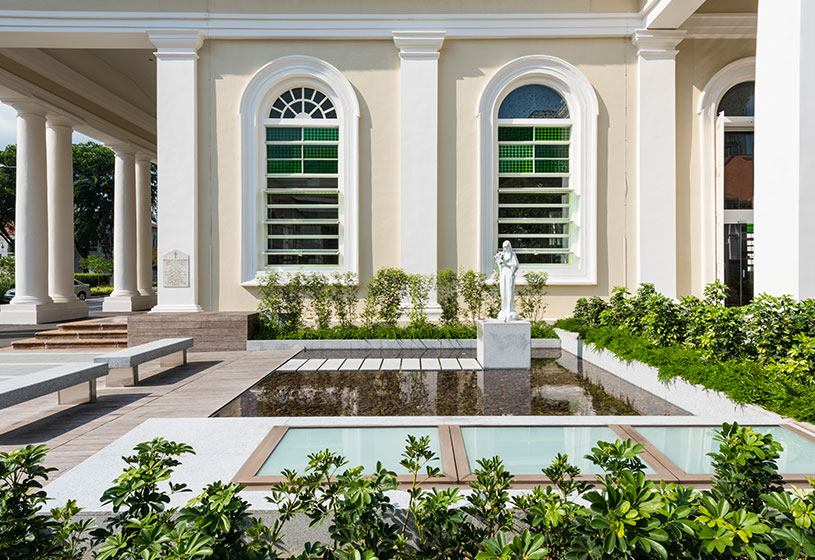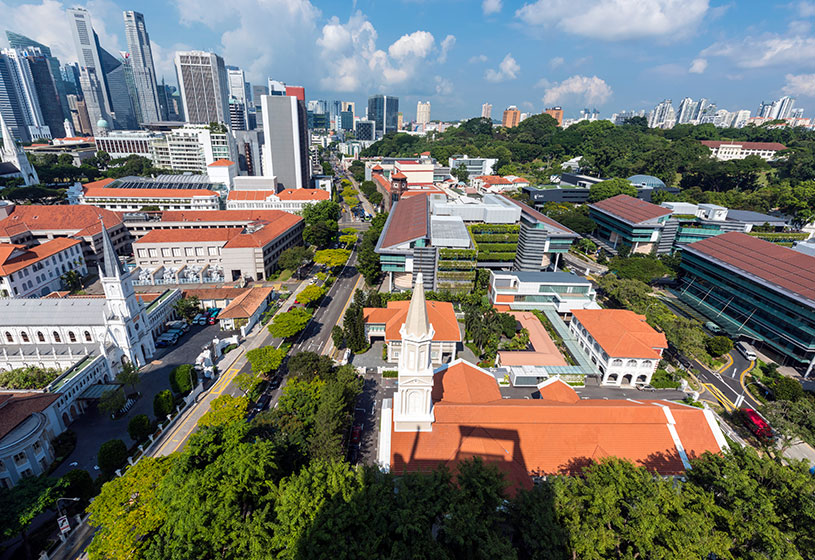 NUS Career Fair 2019
Architects 61 participated in the 2019 NUS career fair to bring academia and the industry platforms closer through sharing experience from the industry and what students can expect upon graduation.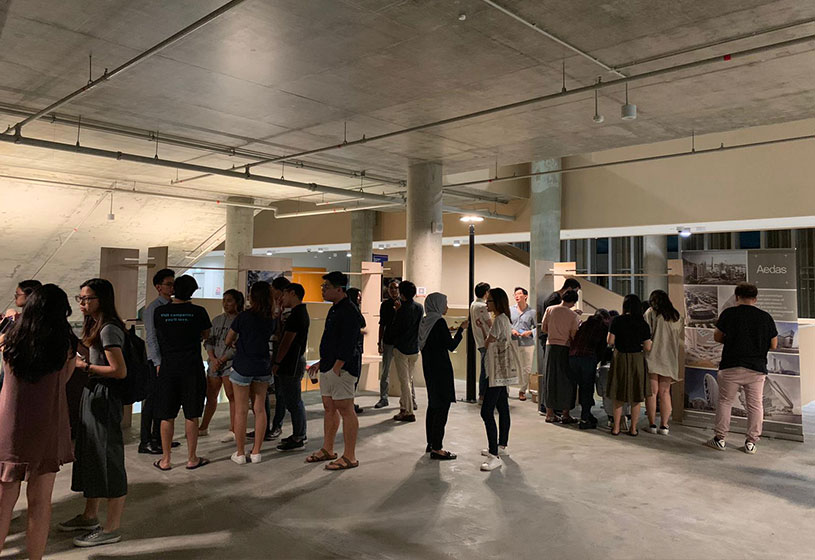 SIA Architectural Design Awards 2019 Seminar
SIA organised a 4-series seminar featuring the sharing of the design philosophies and concept by the winning designs of the 18th SIA Architectural Design Awards 2019. A61 presented Marina One, for the session on High-Rise Residential and Mixed Development Typologies.
A61 "In Conversation"
To inspire future generation of architects, Architects 61 regularly hosts groups of secondary and tertiary level students from both local and international schools. Practicing architects within the firm share their experiences with the students on The Architectural Profession.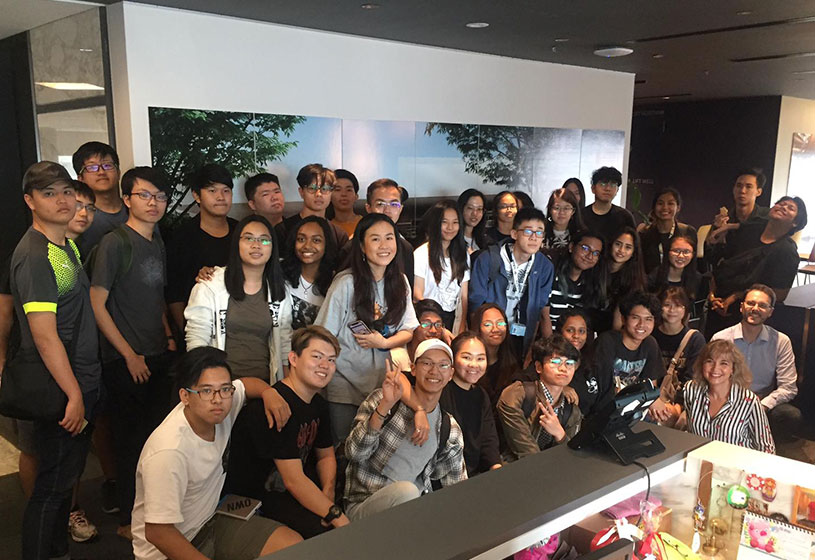 BOA Seminar Panel 2018
The Board of Architects (BOA) organises annual seminars to engage members of the architectural industry. In 2018, the topic "Voices of the Younger Architects" addressed the future of the architectural profession. Architects 61 participated as one of the panellists to engage young architects in a conversation about the role of the future architect.
CUBE Student Workshop 2018 by URA
Challenge for the Urban & Built Environment (CUBE) is an annual workshop and competition for Junior College and Polytechnic students organised by the Urban Redevelopment Authority of Singapore. Architects 61 aims to inspire future generation of architects through support of this event.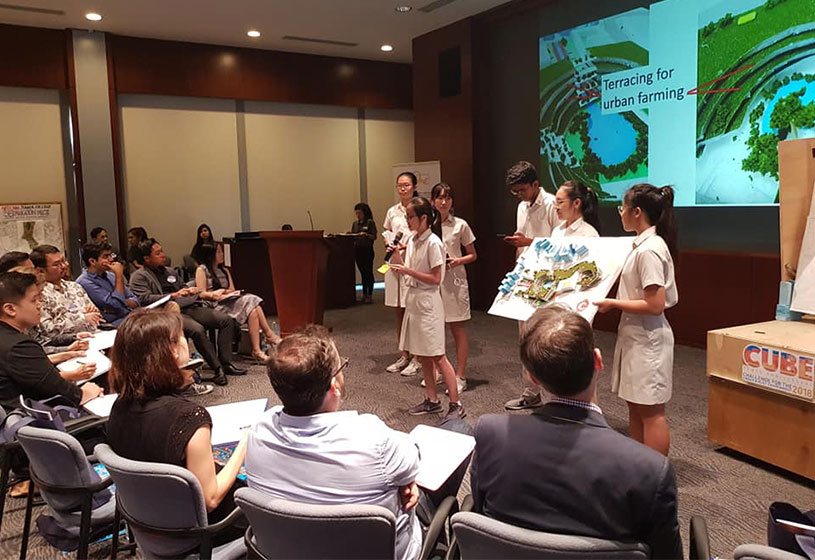 The Architects League Build 2018
Architects 61 supported and participated in the Architects Build 2018 as part of the EPIC Homes programme. The program is designed to develop support networks by bringing together rural and urban folk in Malaysia through the act of building homes, leading to the development of cooperative, resilient and sustainable communities.

Organized and led by 30 young architects and members of the built industry from Singapore, the team began and completed the construction of a 6-module home for a young family of 5 in Kg OA Serendah over a span of 3 days.
NKF Riding 4 Hope
A61's CEO, Ar. Micheal Ngu, together with 3 other friends, embarked on a 16-day, 1,600km cycling trip through the United Kingdom in July 2017 to raise funds for the National Kidney Foundation (NKF). Michael completed his journey on the handcycle, which is powered by his arms.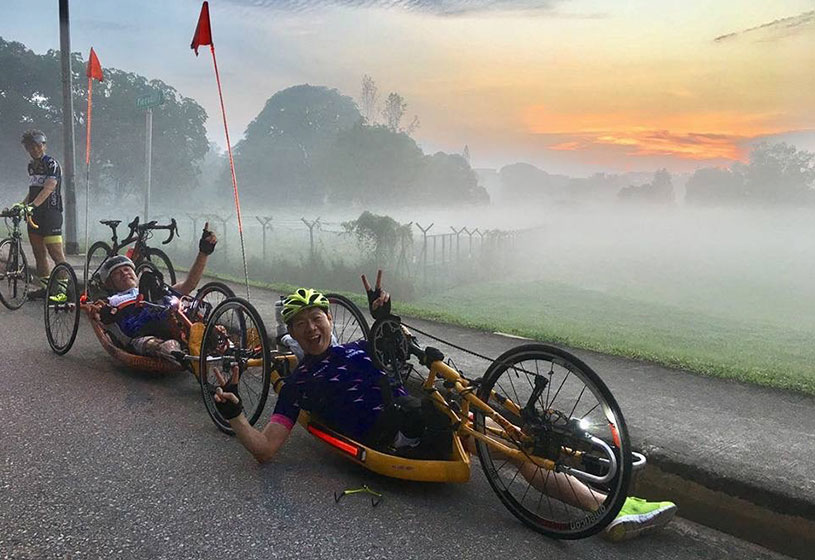 Race Against Cancer
Aligning with the firm's belief in the importance of a healthy and active lifestyle, Architects 61 has been supporting and participating in the Race Against Cancer.